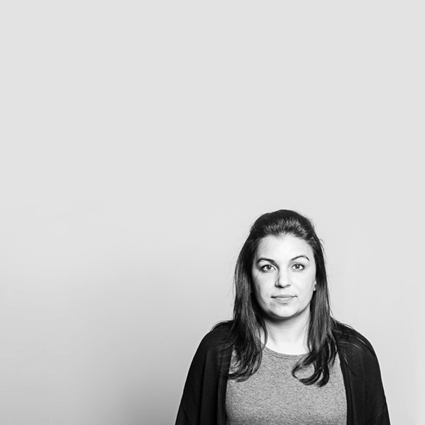 I have always been interested in design, art and craftwork, but what attracts me the most is contemporary jewellery, especially those pieces which have a concept or a story behind them that makes them charming. I think that every work has to attract you at first sight and then it has to captivate you.
In 2005 I entered the world of design specialising in Graphic Design at the Local School of Art and Design (Escuela Municipal de Arte y Diseño) of Terrassa, where, after graduating, I also studied a Post Graduate in Design. Later on, I became interested in jewellery and decided to try it in a small studio in Terrassa. After being fascinated by this profession, the following year, 2011, I decided to enrol in the Higher School of Art and Design Llotja (Escuela Superior de Arte y Diseño Llotja) of Barcelona to study a Degree on Artistic Jewellery. Ever since, I have increased my knowledge by doing workshops in the field of jewellery, and other specialities.
I like to be constantly learning, growing and mostly enjoying, in order to provide interesting creations that arouse curiosity. I also like to collaborate with people from other specialties to share knowledge and ideas, and to create some projects together. I work on the pieces from start to finish; from the concept to the realization of the piece, going through its design.
______
Exhibitions:
2016 – Melting Point, Valencia
2015 – Joya Barcelona Art Jewellery Fair, Barcelona
2015 – Futur Excel·lent, Catalonia Craft Week (Semana de la Artesanía de Cataluña), Barcelona
2014 – Espai Blanc, ESAD Llotja, Barcelona
2014 – Insígnia Mestre Artesà, itinerant exhibition through different spaces and art galleries, Catalonia
2013 – The Craftroom, Catalonia Craft Week (Semana de la Artesanía de Cataluña), Barcelona
2013 – Sincrònic, contemporary jewellery with ceramic, ACC, in OFF Joya, Barcelona
Awards:
2015 – II Premi Barcelona de Joieria, Tomás Colomer, First prize in the Artistic Category, Barcelona
2013 – 8th Cheongju International Craft Competition, Honourable Mention, South Korea (Seoul)
2013 – Design Contest, 080 Barcelona Fashion, Barcelona
Collaborations:
2016 – Arts i Oficis, Jewelry. CCMA, Barcelona